Jan 21, 2019
Low Power At The Edge
The tech world has come to the realization in recent months that there is far too much data to process everything in the cloud. Now it is starting to come to grips with what that really means for edge and near-edge computing. There still are no rules for where or how that data will be parsed, but there is a growing recognition that some level of pre-processing will be necessary, and that in turn will require ...
Semiconductor Engineering
Week In Review: Manufacturing, Test
Applied Materials is expected to remain the world's largest semiconductor equipment supplier in terms of projected sales for 2018, according to a preliminary forecast ...
Semiconductor Engineering
Test Your Knowledge Answer

What chemical element has the atomic number 18?
See answer below.
Quote of the Day

The ultimate measure of a man is not where he stands in moments of comfort and convenience, but where he stands at times of challenge and controversy.
Martin Luther King
What Year Was It?
Queen Victoria Dies
The death of Queen Victoria ends an era in which most of her British subjects know no other monarch. Her reign, the longest in British history, saw the growth of an empire on which the sun never set.
The day was Jan 22. What year was it?
Cartoon of the Day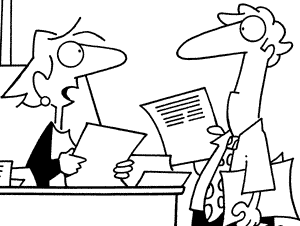 "My calender is way overbooked and I'm three months behind in my work -- I don't have time to attend a time management seminar!"


Copyright © Randy Glasbergen
Test Your Knowledge Answer

What chemical element has the atomic number 18?
Answer: Argon. Argon is a chemical element with symbol Ar and atomic number 18. It is in group 18 of the periodic table and is a noble gas. Argon is the third-most abundant gas in the Earth's atmosphere, at 0.934%