What Year Was It?

The day was Dec 8. What year was it?

John Lennon Shot
A former member of the Beatles, the rock group that transformed popular music in the 1960s, is shot and killed by an obsessed fan in New York City.
December 8, 2023
Security Becoming Core Part Of Chip Design — Finally
As the demand for secure digital systems continues to surge, security is increasingly becoming a fundamental component of chip design. Chip manufacturers are prioritizing security features, aiming to thwart cyber threats and safeguard sensitive data. These efforts involve integrating security ...
Semiconductor Engineering
The Coming Boom in Rare Earths
The IEEE Spectrum article discusses the global supply chain challenges and geopolitical tensions surrounding rare earth ...
IEEE Spectrum
Test Your Knowledge

Which one of the following is not a symbol in the Periodic Table of Elements: H, I, K, G
See answer below.
Quote of the Day

"Very few people do anything creative after the age of thirty-five. The reason is that very few people do anything creative before the age of thirty-five."
Joel Hildebrand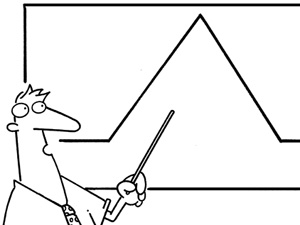 "When preparation and opportunity collide, it causes a seismic upheaval and that's how mountains of money are made!"


Copyright © Randy Glasbergen
Test Your Knowledge Answer

Which one of the following is not a symbol in the Periodic Table of Elements: H, I, K, G
Answer: G. H is Hydrogen, I is Iodine, K is Pottassium